Technical Support
How do I paste text from Microsoft Word without it looking odd?
Please see the table of contents in the right-hand column to access each of technical support items.
Return to eLearning Help
To use this feature, go to the location where you want to paste in text from Microsoft Word. In the editor, click on the "Paste from Word" button.

In the window that appears, use your keyboard to press "Control" and "V" to paste in the Word text. Click on "Insert"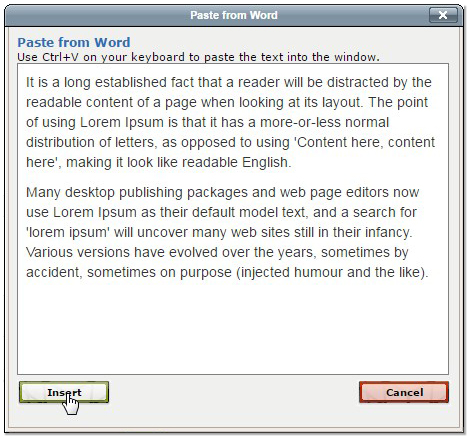 Note - The editor does its best to produce similar looking text, but it isn't always perfect. It may do odd things such as change a heading into a clickable link. You will need to fix these by removing the link using the text editor tools.