Forums and Email
What is an online conversation?
An online conversation is like having a conversation in a face-to-face classroom, but online.
Things to know about online conversations include:
The discussion will be started by your lecturer
You can only

reply to the discussion

started by your lecturer or to posts from others in

your

group.
You can

view

posts from people

outside

of your group but you can only reply to

people in your group.

You need to participate in the online conversation if it is an assessed part of your course.
Requirements
Read the requirements for online conversations in your course outline.
You will need to participate in the conversation 3 times over the set period. Any conversation contributions outside of the set times will not be considered when your participation in the conversation is marked.
See below the example of a student in the Rimu 1 group, this student can only reply to other students in Rimu 1.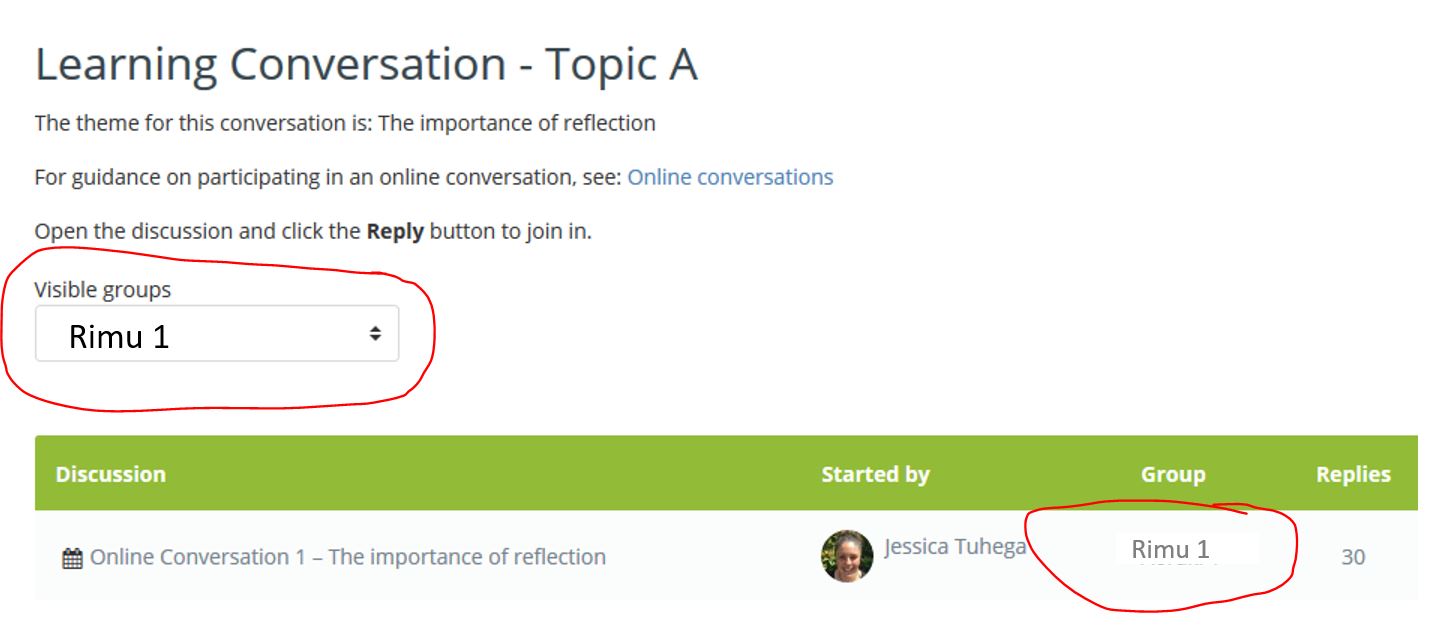 You can select another group from the visible groups selection box, here you can read the conversations from other groups but you cannot reply.